description
MMI is a multi-deliverable project which explores the emerging medical marijuana industry and the problems new patients face including fear, stigma, gaps of knowledge, lack of empathy and support. For this project I had to generate a topic for investigation, develop an audience spectrum, key words, visual system, conceptual solutions, and finally realize and refine those solutions while keeping a thorough process journal.
concept
The concept behind this project is to break down the stigma surrounding marijuana by building awareness, call to actions, educate, facilitate conversations between patients and doctors, and build empathy for those who stand to benefit from its medicinal qualities.
medical
marijuana
initiative
RETHINK poster series
The rethink poster series is the first point of interaction in the user journey. Each poster can work alone or as a series to provoke the mind and heart to rethink and reframe how they look at cannabis and the people who benefit from its medicinal qualities. Each poster is also a call to action which leads the user the MMI website, toolkit, and booklet.
RETHINK toolkit
The rethink toolkit will allow patients and caregivers to take the next steps in their medical cannabis journey by reminding them how cannabis can help, what questions they should ask their doctor, and what their options are when they decide to acquire cannabis for the first time.
Words + Faces booklet
The booklet will help build empathy among skeptics about the efficacy of medical cannabis.
MMI Website
The MMI website will help to discreetly answer questions for patients and caregivers as well as build a community of support, and provide a way to access the toolkit and booklet.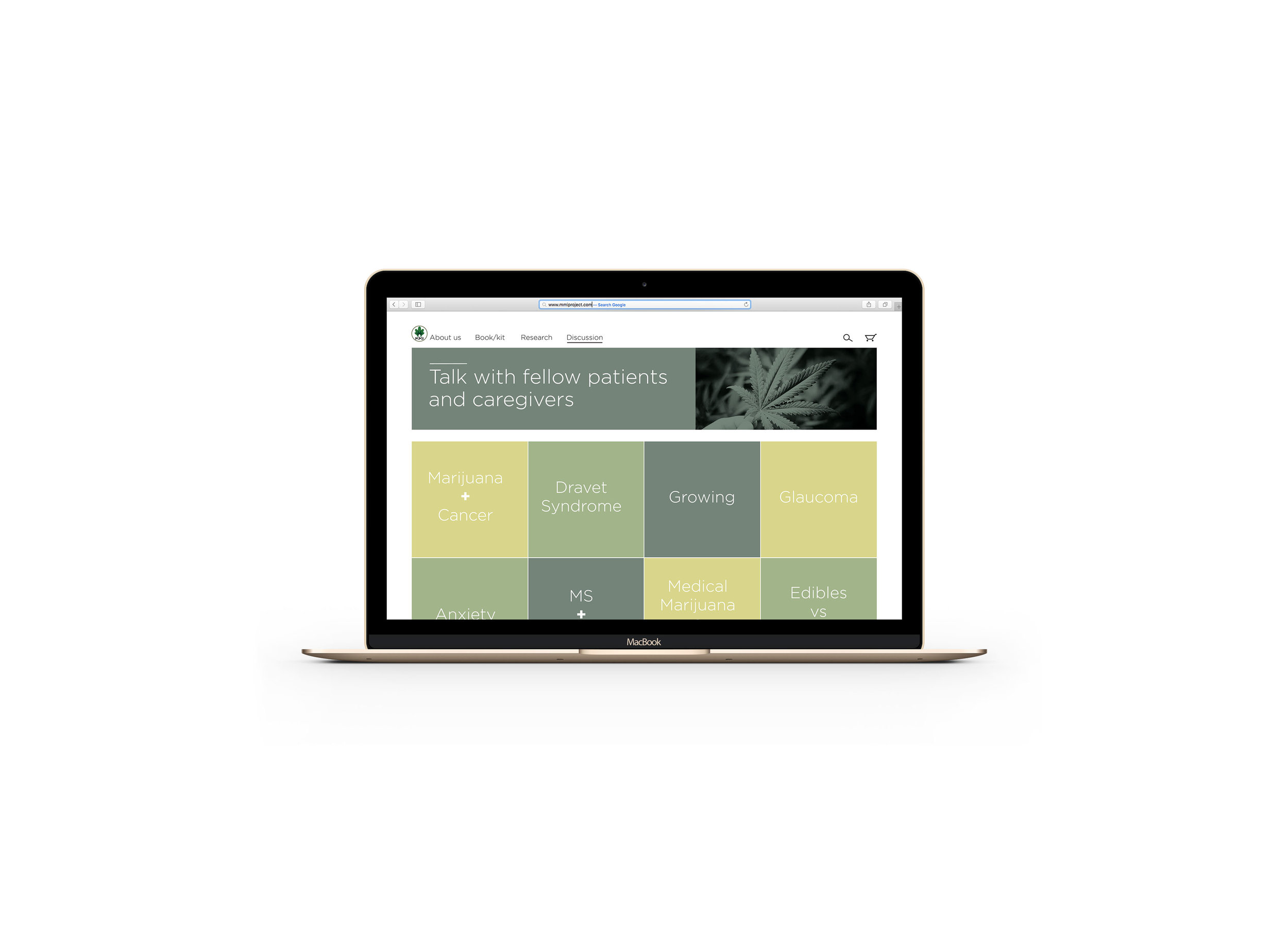 MMI Process and development Journal